Leading Provider of High-Voltage Installations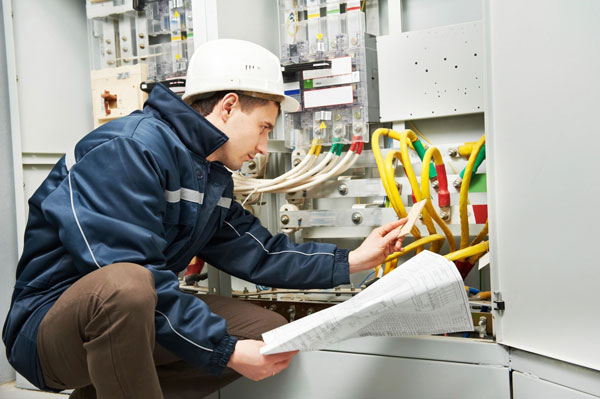 If you need network installations done on a commercial or industrial property, our licensed technicians at Sherwin Electric Company Inc can do the job for you. We can handle fiber optic system installations, LAN, and data cabling installations.
We specialize in industrial and commercial fiber optic systems installation.
Fiber-optic communication transmits information from one place to another by sending pulses of light through an optical fiber. The light forms an electromagnetic carrier wave that is modulated to carry information.
When high bandwidth, long-distance, or immunity to electromagnetic interference is required, optical fiber is preferred over electrical cabling.
It's used by many telecommunication companies to transmit telephone signals, Internet communication, and cable television signals. Call today for a FREE site visit!
We install data and voice cabling for an assortment of applications like VoIP factory automation, LAN (network), data collection, time clocks, and other devices.
Installing a quality low-voltage data cabling system is crucial to the reliability of any high-speed LAN connected equipment whether it is a VoIP phone, PC workstation, printer, pager, security, wireless access point, or other electronic components.